Just like for getting married in the military, your basic pay does not increase by adding a dependent. If you're already married and claim your spouse as a dependent, you won't see your BAH increase either.
If your child is your first dependent, then your BAH may increase. Check the Official BAH Calc to see the difference between dependent BAH and single BAH. Usually a couple hundred dollars.
There may be some tax benefits as well, but you should probably consult a certified tax adviser for that information.
My 4 Recommendations for Achieving Financial Independence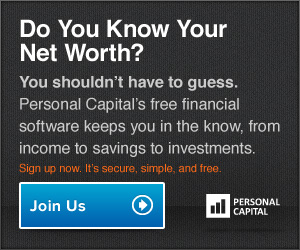 1. Track your growing investments using Personal Capital. In order to get where you want to go, you have to know where you are. Personal Capital is like Mint.com for investors. While Mint is good for tracking your expenses and getting out of debt, PC is good for seeing your wealth and investments accumulate and grow. Track your Roth TSP, Roth IRA, banking accounts, SDP, and the myriad of other accounts you have all in one place with Personal Capital. It's free and presents a beautiful graphical view of your financial situation. Join today to get the most complete picture of your finances. Read my full review of Personal Capital and see how easy it can be to manage your investments in one place.

2. Use your veterans benefits to buy a house. Owning property is one stepping stone to the goal of financial independence. With a VA home loan from Veterans United, you can start building equity in a home with no money down, no PMI, and competitive interest rates. Join the 20 million veterans who have taken advantage of this unique opportunity to affordably own their home.

3. Check your credit score with Credit Sesame. If it's too low, start changing your life now to fix it and save thousands on interest rates, get the best credit cards, and keep your security clearance! Credit Sesame is a free service provided by Experian, one of the three major credit bureaus in the US. After you get your score, check your credit report three times a year for free to ensure the bureaus have accurate data on you.

4. Take advantage of your SCRA benefits and pick up a no annual fee American Express. $200 of annual airline credits and airport access are yours with the Platinum Card from American Expresss: