These are my top recommended credit cards for this month. Some have $450-550 annual fees waived exclusively for US military personnel.
The editorial content on this page is not provided by any of the companies mentioned, and has not been reviewed, approved or otherwise endorsed by any of these entities. Opinions expressed here are author's alone.
T-Mobile
offers a military discount to active duty, guard, and reserve servicemembers for their post-paid mobile plans. The company also offers a discount to veterans.
I recently reviewed my T-Mobile bill to see if I was receiving the military discount and discovered I was not! I used to receive 15% off. So I set out to get the discount back on my account.
How To Get the T-Mobile Military Discount
The process is pretty simple. If you have an official military email address that ends in .mil like @mail.mil, @us.af.mil, @us.army.mil, @usmc.mil, @navy.mil, etc, than you can you the Employee Discount (https://validate.t-mobile.com/employee-discount) page and just input your military email address. The entire form should take less than 3 minutes to fill out.
Here is what the form and website look like:
I received an email almost instantaneously at my military address and clicked the confirmation link. I have not yet received a new bill with the discount applied, but I will let you know when I receive a bill with the discount applied.
T-Mobile Veteran's Discount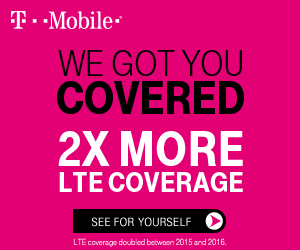 If you are a veteran or don't have easy access to your military email, you can upload another form of ID through the T-Mobile Advantage site: https://validate.t-mobile.com/advantage. Accepted forms of ID are:
DD214
Recent copy of your LES or retiree account statement (within the past three months)
Veteran's ID Card
CWF ID Card
Military designation on valid state driver's license
Veteran's Advantage Card
Honorary Discharge Certificate
Make sure you redact or black out anything besides your name on the LES or any other documents you upload. You don't need to spread your PII everywhere!
Verifying your military service, whether active or veteran this way will take an extra 7-10 days. If you have a valid military email address, I recommend you use that method as it seems to be much faster.
Have you successfully used your T-Mobile military discount? Let us know in the comments!
T-Mobile Military and Veteran Discount
AMEX Platinum With NO Annual Fees for US Military
Military servicemembers and spouses can get the American Express Platinum with NO annual fees.  Pick up your military annual fee waived card here!
Learn more about the AMEX military fee waiver.
The AMEX Platinum offers:
60,000 Membership Rewards Points welcome offer
$200 credit for Uber rides (or Uber Eats!) annually
$200 airline fee credit
Centurion Lounge and Priority Pass Airport Lounge Access
NO foreign transaction fees
These benefits make it my top recommend card.
If you already have an AMEX Platinum card, check out the other AMEX cards, Chase credit cards, and this month's top recommended credit card bonuses, most with no annual fees for US military personnel.
"Responses are not provided or commissioned by the bank advertiser. Responses have not been reviewed, approved or otherwise endorsed by the bank advertiser. It is not the bank advertiser's responsibility to ensure all posts and/or questions are answered."