Get a $695 credit card annual fee waived in my Ultimate Military Credit Cards Course
The Platinum Card® from American Express card is annual fee waived for military. Terms apply.
Military Money Manual has partnered with CardRatings for our coverage of credit card products. Military Money Manual and CardRatings may receive a commission from card issuers. Opinions, reviews, analyses & recommendations are the author's alone, and have not been reviewed, endorsed or approved by any of these entities. Thank you for supporting my independent, veteran owned site.
Happy 2020! This year, military pay rose 1.3% and BAH rose for many. In total my pay will jump about $6000 from Jan 1 2016 to Jan 1 2017, mostly from a years of service pay bump and my BAH going up $400.
Since my housing costs didn't go up $400, it's nice to invest that extra money into my taxable investment account and achieve financial independence just a bit faster.
Here's 8 tips how to make 2016 your best financial year yet. At the bottom of the post you can also find an infographic from Personal Capital with their advice for making 2016 a wealthier year.
1. Aggressively pay off your non-mortgage debt
In 2015 my wife and I finished paying off my student loans and our auto loan. After selling our condo, we are now completely debt free. If you have any debt over 2% interest (or the whatever the 10 year Treasury rate is when you're reading this), you need to make it an absolute priority and even reduce your monthly investment contributions to pay down your debt.
If you only hold mortgage debt, you can don't need to prioritize it as much. But if it's student loans, auto loans, or credit card debt you need to attack it now!
Debt is the anti-investment. Every dollar you have in your liabilities column is a dollar working against you. By paying off your non-mortgage debt this year, you'll free up more of your paycheck for maxing out your investments and getting ever closer to financial independence.
2. Decrease one of your Big Three expenses
The average person spends most of their money on housing, transportation, and food. These are all important things to spend money on! However, many people allow their housing spending to get out of control. Most people buy too much house for what they need, buy too much car or truck for what they drive, and overspend on unhealthy food.
Housing
My current BAH is over $2200. When we PCS'd, our BAH rose by $400. Rather than finding an apartment that cost nearly our new BAH, we decided to just increase our housing expenses by the difference between our old BAH and our new. In the Pacific Northwest we were paying about $1200 a month for our one bedroom apartment. Now, we're paying $1450 for a two bedroom apartment. Rather than spending all of our new BAH on housing, we're investing the difference into our taxable investment account at Betterment.
Transporation
We've been a one car family for most of our marriage. While we were geographically separated for a few months of training we both had a car but soon sold the 2000 Ford Explorer in favor of the pinnacle of luxury: a 2002 Saturn L300! Now we're rolling at 40 MPG in a 2015 Mazda 3. For us, not having to worry about repairs and maintenance is worth the price of a new car.
Food
We are not planning on decreasing our food budget this year and will probably increase it. There's just too much good food out there to not enjoy it! We eat probably 80% of our meals at home which does keep costs down. With a little practice, you can make some amazing quality meals at home with minimal time and money.
If you feel like your food budget is out of control, do some research online on how to decrease your food expenditures. Cutting out just one meal out of the home should save you $20-40/week.
3. Increase your income with a side job
Income outside of your normal paycheck can provide a huge boost in happiness. When your zoned in on your finances, there are often no surprises when it comes to income. You know how much you make and you budget it appropriately. Getting additional income from a side job can give you a little smile every time you get that paycheck and allow you to enjoy life a bit more.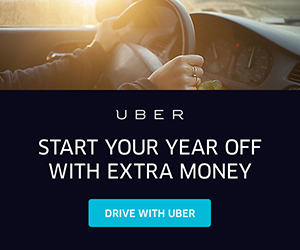 Extra income can also be a huge boost to achieving your personal finance goals. Whether it's paying down debt, building savings, or investing for financial independence, having a few hundred dollars every month can mean years shaved off your debt repayment or FI years earlier. We used to rent our condo out on AirBnB. We made over $10,000 in additional income over three years, with minimal effort on our part.
Another easy to start option is driving for Uber. You already have a car, so why not turn free time into extra cash time? Uber drivers can make hundreds in just a weekend. Imagine paying off your student loan debt in a year or maxing out your IRA just driving a few hours every weekend. Uber offers flexible hours so you just drive when it's convenient for you. These are just a few of the easy to start jobs that can provide you with extra income in 2016.
4. Top off (or start) your emergency fund
Many personal finance gurus advocate 3-6 months of living expenses in an account you don't touch. I think that may be a bit high for military personnel as our job security is among the best in the world. Rather than 3-6 months of expenses, make sure you can cover:
3 months of missed paychecks – the government often threatens to shutdown and military pay could be affected. Just in my short six year career four government shutdowns have threatened my pay. Having 3 months of living expenses set aside makes it easier to miss a paycheck or six.

Roundtrip tickets for you and your dependents back to your or your spouse's family. Emergencies pop up all the time. Military folk are frequently stationed on different continents from their family. While emergency space-a leave is sometimes available, you don't want to rely on it.

$1000 for car repairs. Car trouble always seems so much more expensive than it should. Having a $1000 set aside will help cover any potential emergencies.
Having enough money to cover these three emergencies should allow you to cover the worst case scenario of a government shutdown, a family emergency, and car repairs. Whatever amount in the 3-6 month range that lets you sleep well at night is the most appropriate. Personally, I keep a small emergency fund of only 3 months expenses + rountrip tickets home so I can keep the rest of my money in higher return investments, like stocks and bonds.
5. Save for the 2016 holidays starting now
The holidays are always an expensive time. This year, I'm saving $25/week into a separate "Christmas" savings account at USAA. By the time Christmas rolls around, I'll have $1250 saved for presents, decorations, extra baking goods, and extra holiday parties. This will help reduce the stress of the holidays and allow us to enjoy giving gifts to many of our friends and family.
6. Track your net worth with Personal Capital
Even though I write frequently about finances, I only spend roughly 1 hour a month making any decisions about mine. And yet in 2015 my net worth grew by 31%, even though the stock market was basically flat. How is this possible? Automation.
Automatic investment for me means that every 1st and 15th of the month, thousands of dollars of my money immediately goes into investment and savings accounts. All of my savings goals are met and I've purchased hundreds of shares of the world's greatest companies before I've had a chance to spend any of my money on frivolities. My IRA and TSP are scheduled to be maxed out before August of this year and then I'll continue to invest in my taxable investment account through the end of the year.
I also automatically track my asset allocation and returns in Personal Capital. It aggregates all of my accounts into one beautiful and easy to use site. So instead of logging into several sites, I can track all of my expenses, income, and investments in one site. I've been PC since 2014 and highly recommend it to friends, family, and readers like you.
7. Simplify your TSP investments
If you just opened your TSP account, you might not know that you are invested entirely in government bonds in the G Fund. While you are guaranteed to never lose money in the G Fund, your returns over a lifetime will suffer if you do not diversify into the other funds available. If you don't know what you are doing yet when it comes to investments, theeasiest way to achieve better returns is to select a Lifecycle Fund. This will give you broad diversification across all five Funds and increase your returns substantially.
Another way to increase your returns is to make a simple 3 fund portfolio in your TSP account. This is a classic portfolio that Jack Bogle, the founder of Vanguard, as well as many Bogleheads advocate. It's comprised of 34% US total stock market, 33% US total bond market, and 33% international stocks. To build this portfolio in the TSP, simply allocate your investments like this:
27% C Fund

7% S fund

33% I Fund

17% F Fund

16% G Fund
8. Invest in a Betterment or Vanguard IRA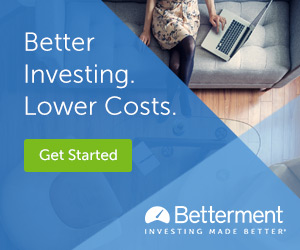 After you max out the TSP (or 401k for you civilian types), it's time to max out your Individual Retirement Accounts or IRA. In 2016 you can put up to $5500 into a Traditional or Roth IRA. If you don't have the time or the energy to do your own research into asset allocation, efficient frontier, or modern portfolio theory, I suggest using Betterment for your IRA or taxable investment accounts.
I hold a taxable investment account at Betterment and really like it. The links provided here are affiliate links, meaning that if you sign up for Betterment by clicking on one of my links, I will receive a $28+ commission for sending you as a client. I only provide affiliate links for products and services that I have personally used and believe are valuable to my readers. They cost you nothing to use. If you'd rather not use one of my affiliate links, just Google the product or service I'm recommending. You'll probably find many other positive reviews. I encourage you to always do your own research and be suspicious of anything you read online.
Betterment is the largest of the so-called "Robo-Advisers," or companies that apply advanced, automated investing strategies to your portfolio, no matter the size. These strategies include global diversification, smart asset allocation, risk adjusted investing, and automating rebalancing. This kind of service used to be extremely expensive, usually costing $1000 per $100,000 invested annually. Betterment now offers this service for only $150 per $100k invested.
If you know what you're doing with your investments, you can't get cheaper than Vanguard. The Vanguard Total Stock Market ETF and Admiral Fund clocks in at an impressive $50 per $100k invested. I hold my Traditional, Roth, and SEP IRAs with Vanguard, as well as a taxable investment account. If you're a DIY-er like myself, Vanguard is where it's at. If you're a bit intimidated by investing right now, I recommend Betterment until you can increase your knowledge.